XYREC invites you to become part of its journey from start-up to scale-up and beyond. Investing in the A1-Round provides XYREC the opportunity to enter the aerospace market by contracting a launching customer and filling the pipeline. The expected annual return on investment for A1-Round investors exceeds 40%.
XYREC envisions an A2-Round to become post-revenue and the B-Round to substantiate all assumptions currently made, resulting in a 3 billion market capitalization around 2028. The B-Round results in a cash positive situation, requiring a C-Round only to accelerate the roll-out of the robots globally.
So far, XYREC has been funded by angel investors and the Dutch Government having granted an innovation credit.
For investors interested in the A-Round, please see documentation on this page. Other questions can be directed by contacting investor relations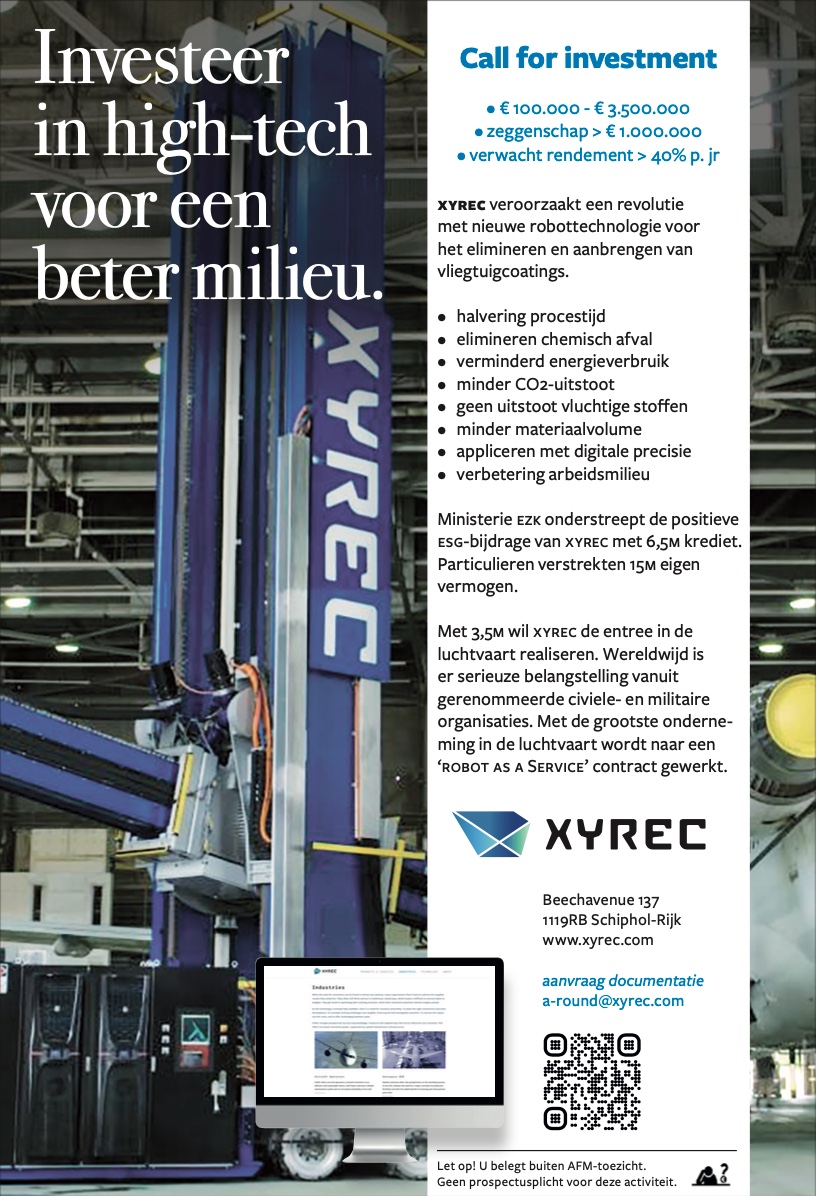 Investment teaser
View the document by clicking on it below
Offering of Depositary Receipts
View the documents by clicking on it below
Request documentation
Fill in the form below to receive more documentation per e-mail.
Online meeting
A 30min meeting to provide prospective investors with information regarding the A1-Round