Aerospace OEM
The aircraft industry is one of the most advanced in the world, yet coating of aircraft is still done using outdated methods and processes. Our large robotic solutions offer new perspectives for the assembly process of aircraft, without the need for a major overhaul of production facilities and with the added benefit of stunning and ultra-precise paint jobs.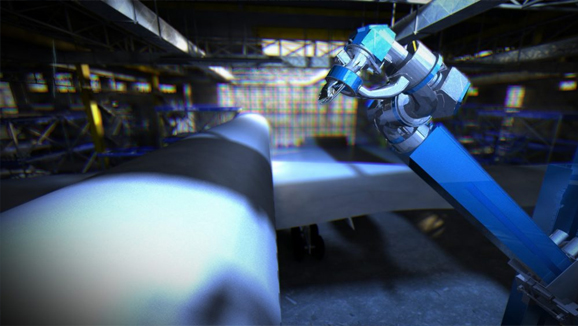 Reliability and Precision
Robotic automation enables greater speed, precision and predictability of sustainment and production processes, and is more reliable than manual labor. Our globally certified robots are subjected to rigorous testing and we offer 24/7 global support and remote monitoring.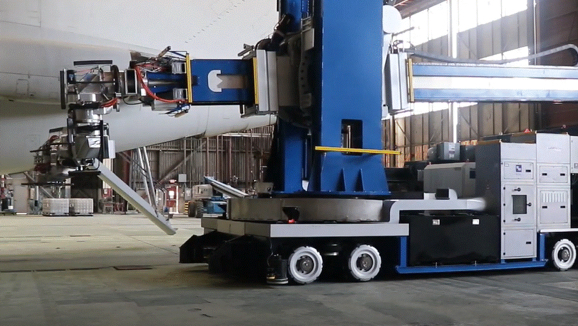 Flexibility
Our robotic systems can reach and cover any fixed- and rotary wing craft, from a fighter jet to an A380. They can handle any color, paint thickness, substrate material, rivets, windows, doors or repairs and are able to process whole aircraft or just parts.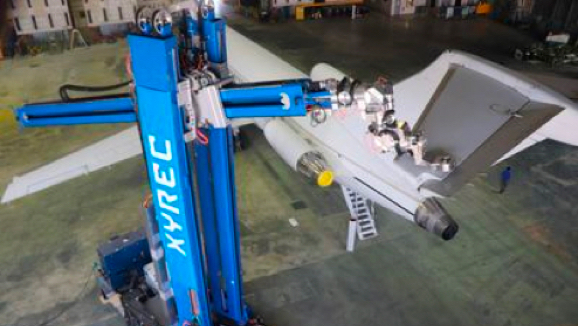 Open Architecture
XYREC robots comply to the open source software standard ROS Industrial. Functionality can be extended and customers are not software locked-in. The interface to link to the software is based on open standards enabling the robots to communicate with remote systems in real-time with standard tools to analyze and support.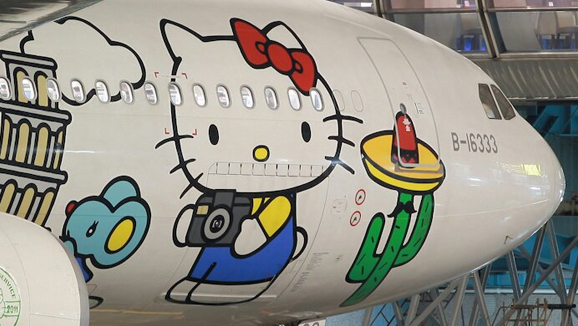 Marketing Opportunities
High quality decorations, that can be applied within a fixed time slot, open up new and exciting marketing opportunities. No more creative boundaries!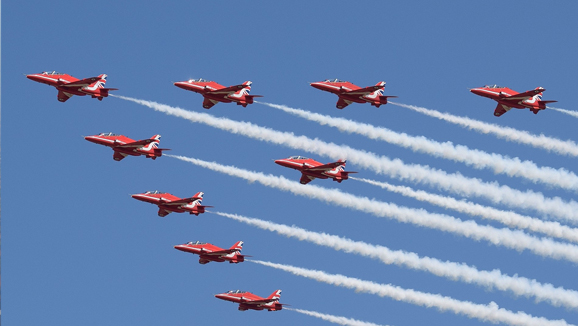 Efficiency & Redundancy
Our robots can operate in unison for unrivaled speed, using several parallel systems at once. Offering secure process redundancy, they replace each other seamlessly mid-project with digital precision.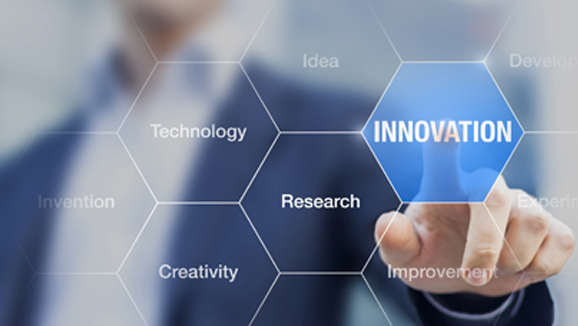 Solid Business Cases
In close cooperation with our industry partners, we have developed extensive business cases that show the potential gains and benefits of our robotic solutions for aircraft OEM.
Roadmap to Automated Assembly
Together with Aerospace OEM's we structurally rethink the assembly process of aircraft, using flexible, large and powerful robots that optimize building steps and logistics.